Office space
The office blocks are situated in the heart of the campus in a green setting, with parking spaces nearby and all facilities within walking distance. All office units have modern designs with special attention being paid to the well-being and comfort of the user. They are adjacent to the centrally located courtyard that serves as a meeting place for everyone and are surrounded by various facilities where people also bump into each other. In short, the design makes it easy for everyone at CLIC to connect with each other.
Special office units
CLIC also has specially designed office units situated right on top of its core business activity - urban logistics - with offices built up against the logistics hubs. On the front side, these offices are set against a green border leading visitors and employees to a representative entrance hall.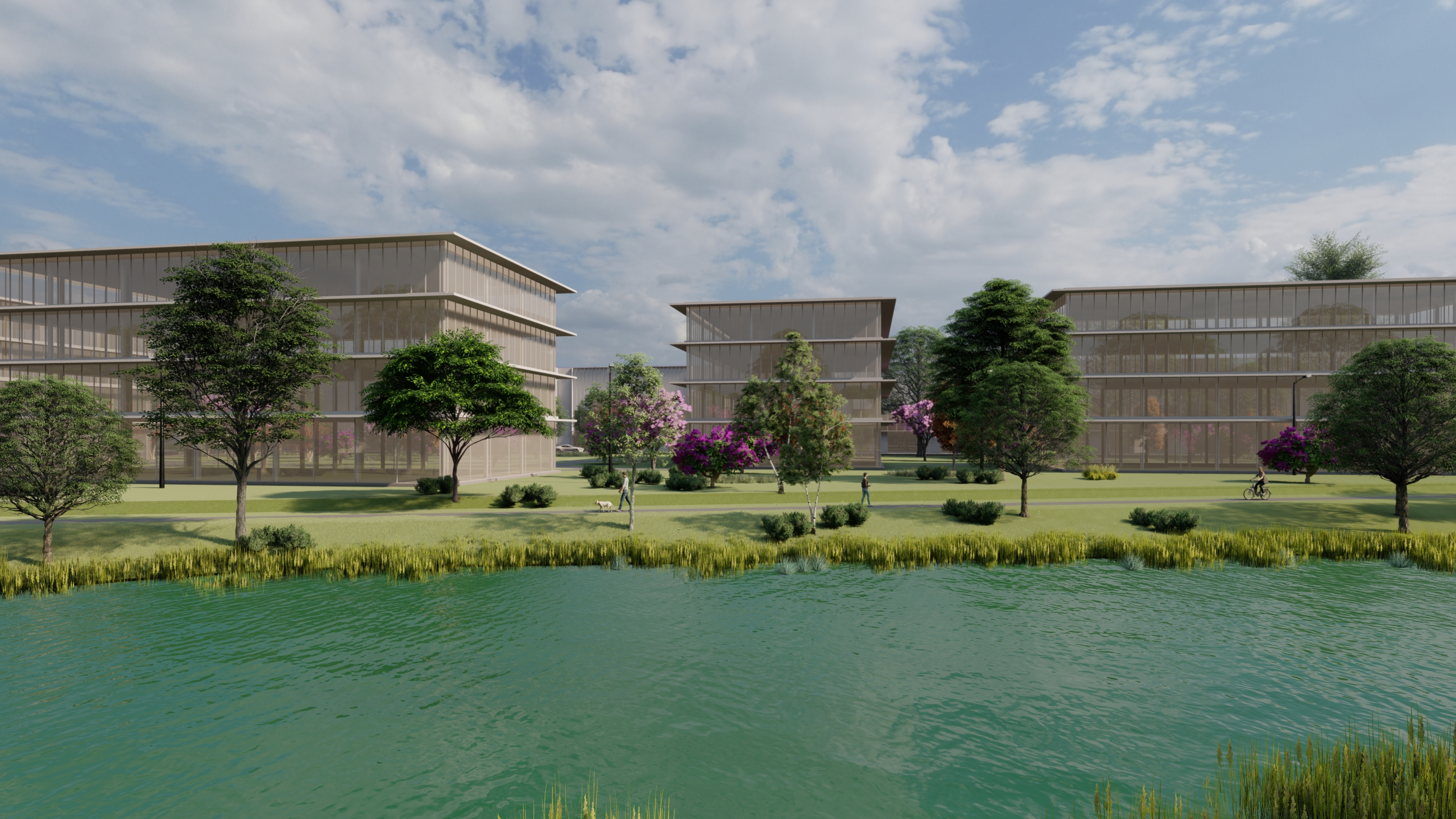 Full-service
CLIC offers a full-service rental concept, which means that all essential services such as cleaning, ICT infrastructure, and maintenance are already included in the rental contract. You can then choose to make use of additional services whenever necessary. For example, catering, accommodation for temporary guests, presentation rooms and flexible workspaces are always available upon request. And if you are looking for additional long-term services, such as supplementary charging services for electrical vehicles, you can request these as well. In short, CLIC will provide you with all the services you need so that you can focus on your own core activity.
Choose your own interior layout
The buildings at CLIC are up to four stories in height. You can rent an entire building, a half, a quarter, or one or more stories, or just a small stand-alone unit. The floor surface areas rented vary from 50 to 2000 square metres. The mobile partitions enable you to set up an endless number of interior layouts in accordance with your own needs and wishes. The modular lightweight floor design also allows for interesting indoor layouts and a variety of walking routes.
Main characteristics
• 50 to 2000 m2 floor surface area
• Rentals can include (part of) an entire story or entire building
• Easy access
• Easy to set up your own interior layout
• Situated in a green campus setting
Special CLIC Services
• High-end ICT facilities
• Facilities management and parking management
• Security
• Coffee, tea, and water dispensers
• Technical building maintenance
• Waste management
• Cleaning services
• Parking and loading options
• Mobility services
• Extensive business networks
• Restaurant, conference, and extended-stay facilities